Veterinarian in Micanopy FL
Welcome to Micanopy Animal Hospital, your home away from home for comprehensive veterinary services. We get it, the bond between you and your cherished pets is priceless. Our dedicated team of warm-hearted veterinarians is devoted to celebrating this special connection with premier medical care.
The health and joy of your furry family members are more than just our responsibility – they're our heartfelt priority. Just like a trusted friend, we'll be here to provide guidance every paw-step of the way.
Our Mission
The relationship between a human and an animal brings significant emotional benefit to the lives of each. We support this relationship by providing excellent medical services to the companion animal and thorough explanations to the owner about recommended treatments. Our friendly veterinarians and staff offer comfort and relief to both pet and the owner.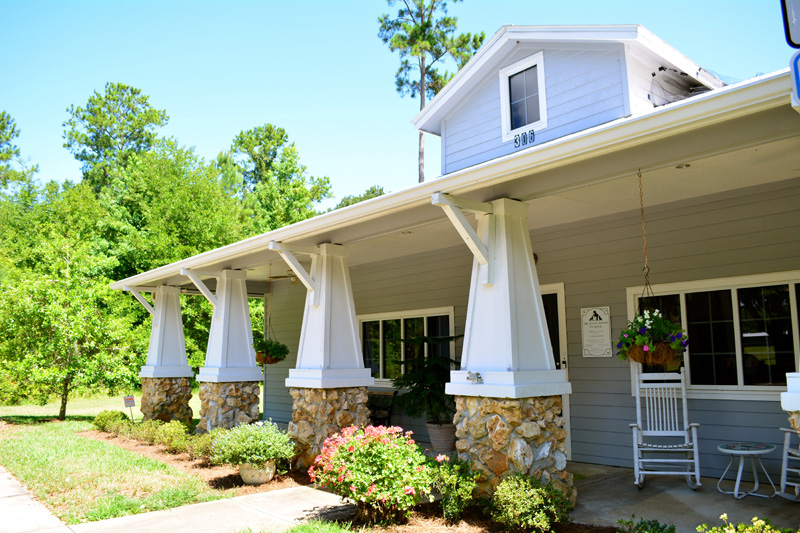 Looking for veterinary services in Micanopy, FL?
Micanopy Animal Hospital offers a wide range of veterinary services for pets in the following areas:
View All Services
Our Veterinary Services
At Micanopy Animal Hospital, we offer a wide range of veterinary services to ensure the health and well-being of your beloved pets. From pet wellness and vaccination programs to diagnosing and treating health conditions, as well as pet surgery and dental cleanings, our experienced veterinarians are here to provide exceptional care for dogs, cats, chickens, reptiles, tortoises, snakes, rabbits, birds – because every animal deserves the best possible medical attention.
Offering professional and friendly veterinary services, our team caters to an assortment of companion animals. Dogs and cats are the main patients we see, being prevalent household pets in Micanopy FL.
Yet, our capable staff is also well-versed in caring for less conventional pets such as chickens, reptiles like tortoises and snakes, rabbits, and birds. We operate under the conviction that every creature merits top-notch medical attention which is why we tirelessly commit to serving various pet populations with compassion and proficiency.
We diagnose and treat a diverse range of health conditions in pets. Every seasoned veterinarian in our team is adept in managing various disorders that affect dogs, cats, reptiles, birds, and more.
We frequently handle cases involving cardiovascular diseases such as heartworms or congestive heart failure. Our team also excels when it comes to combating infectious diseases like Canine Parvovirus or Feline Leukemia Virus.
Our medical services extend to neurological disorders including epilepsy and intervertebral disk disease (IVDD). In addition, we offer treatment solutions for orthopedic issues like hip dysplasia or fractures as well as attending to digestive ailments such as pancreatitis or gastroenteritis.
Rely on our expertise for endocrine problems like diabetes or Addison's disease too! The goal is ensuring the overall health of your companion animal through comprehensive veterinary care.
As one of the leading vet clinics in the region, we offer top quality comprehensive veterinary care services geared towards effective health care for your pet. Wellness and vaccination programs form a core part of these, acting as crucial shields against diseases in your pets.
We diagnose and treat various health conditions with an infusion of expertise and empathy from our friendly team of vets. Pet surgeries like spay and neuter procedures aren't left out – we execute them meticulously.
Dental cleaning treatments for your pets also take precedence in our mission, helping to ward off serious dental complications. Notably, our care scope expands beyond cats and dogs – chickens, reptiles, tortoises, snakes, rabbits, birds all find a place in our plan! Count on us for top-rated vet care that combines compassion with professionalism.
What Sets Us Apart
At Micanopy Animal Hospital, we understand that your pet is a beloved member of your family. That's why we go above and beyond to provide exceptional veterinary care and services. Our team of friendly veterinarians and staff are passionate about what they do, treating each animal with the utmost compassion and dedication. We take the time to listen to your concerns, thoroughly explain recommended treatments, and answer any questions you may have. What sets us apart is our commitment to staying up-to-date with the latest advances in veterinary medicine. We utilize state-of-the-art equipment and techniques to ensure accurate diagnoses and effective treatments for your furry friend.
We also pride ourselves on creating a welcoming environment for both pets and their owners. Our goal is to make every visit as stress-free as possible by providing gentle handling techniques and personalized attention. Whether it's routine check-ups, vaccinations, or complex surgeries, you can trust that your pet is in capable hands at Micanopy Animal Hospital. The well-being of your pet is our top priority, which is why we offer comprehensive wellness programs tailored to meet their specific needs. Choose Micanopy Animal Hospital for all of your veterinary care needs – because we believe that every pet deserves exceptional medical care delivered with compassion. Enjoy a paw-sitive veterinary experience today!